Charge Messenger Gets A Design Upgrade on iOS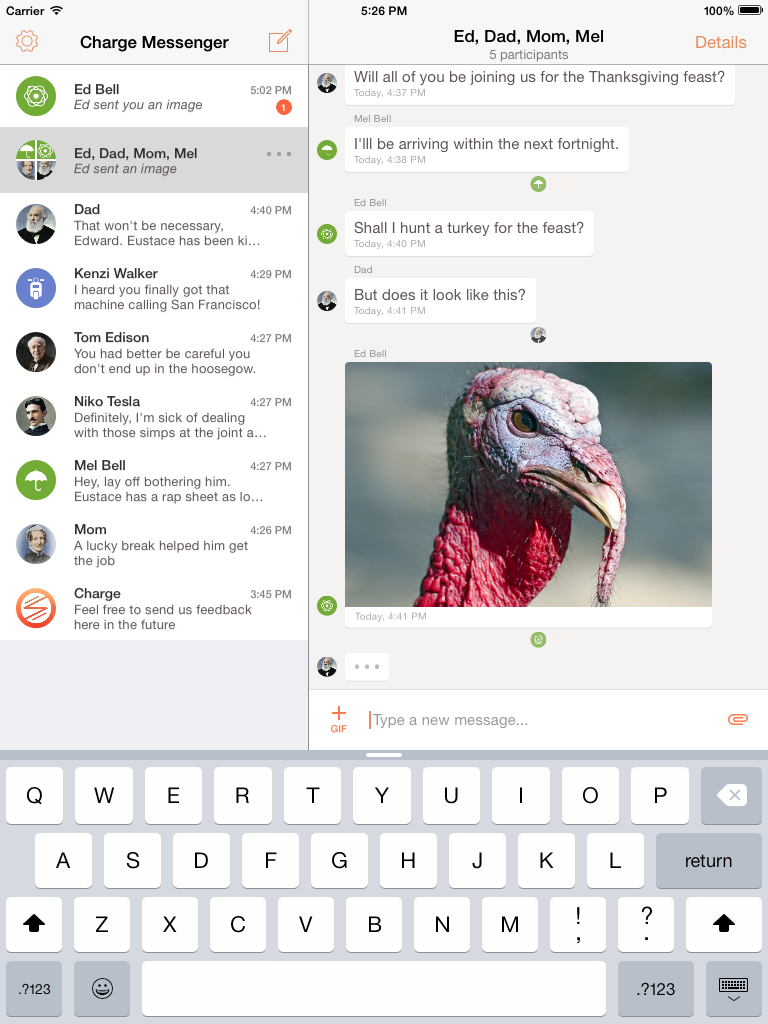 Back in August we officially rolled out Charge Messenger for web alongside important upgrades to our iOS and Android apps. Since then our team has been hard at work making updates and integrating feedback from you to make Charge Messenger the best it can be on all platforms.

Today we are excited to unveil a major redesign of Charge Messenger for iOS. The redesign delivers a more intuitive interface that will be familiar for most long-time iOS users. You'll notice we've introduced more typical navigation patterns and recognizable icons which make starting new conversations, importing contacts and modifying settings simpler than ever.

![iPhone redesign](/blog/content/images/2015/10/iphone-redesign.png)

If you're an iPad user you'll notice some even bigger changes. We've reworked the main app interface into a split navigation screen which dramatically reduces wasted visual space in landscape mode. Now it's easy to see your list of ongoing conversations on the left and your active conversation on the right. Like this:

![ipad redesign](/blog/content/images/2015/10/9.png)

The biggest functional change to the app is the new conversation button. We got a lot of feedback that our old way of starting new conversations via the search interface wasn't very intuitive. So we fixed it. Now you can start (or continue) a conversation with anyone simply by tapping the new conversation button and typing a name or phone number.

The new conversation creation interface also lets you send Charge messages to phone numbers that aren't yet in your address book. Of course in order to get the message your recipient will need to install Charge, but we make it easy by offering to autofill an SMS invite for you.

And don't worry, +GIF hasn't changed. The GIF button is still there to make your messages more fun. ;) The new simple and streamlined Charge Messenger just makes it even easier to discover and share GIFs with friends.

There are design updates coming to Android too! More intuitive navigation, a simpler conversation creation flow and the ability to message anyone with a phone number are all on the way. Stay tuned!